The first floor hallway has always seemed a bit dark. The recent stair project helped that problem by painting the balusters white--it has seriously brightened up the space as we hoped. To continue bringing in brightness, light, and reflection to this area, we decided to use a collection of mirrors instead of framed artwork on the wall.
We first started visualizing the placement of the mirrors by taping the mirror shapes on the wall.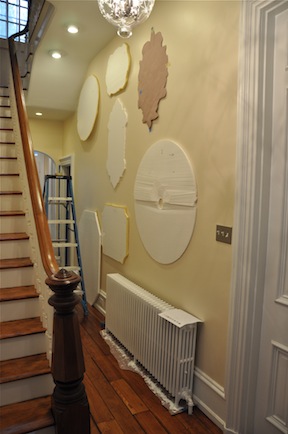 After placement was decided, it was time to drill in some serious anchors for these heavy mirrors!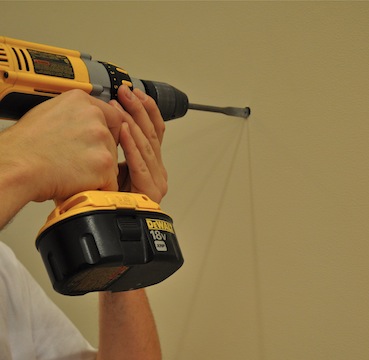 One by one, the mirrors were hung until the desired collage was accomplished.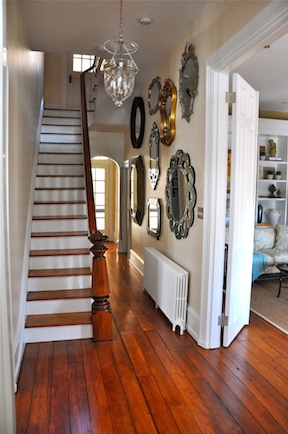 We're happy with the results! Walking up the stairs, the reflections are ever changing...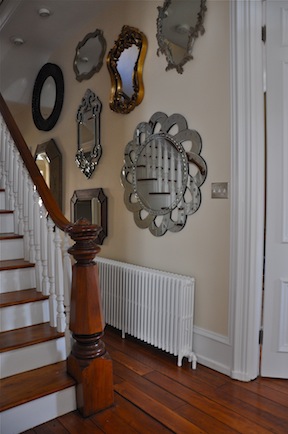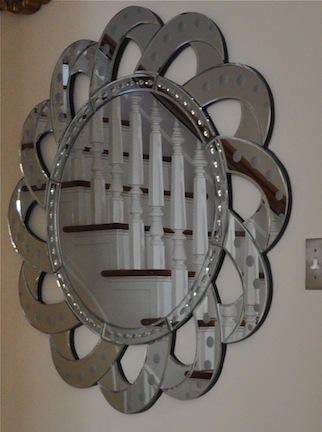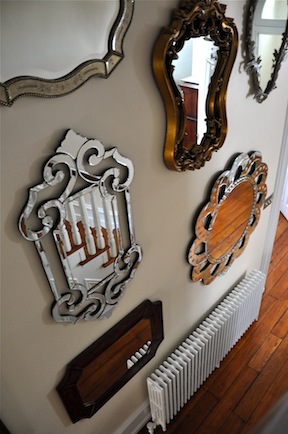 After the holidays,
will
we start the renovation on the two remaining bathrooms?!? Stay tuned...