One of the first pictures we took when we first saw Kraemer House over 5 years ago was the staircase and front hall as we entered the house. We saw so much potential!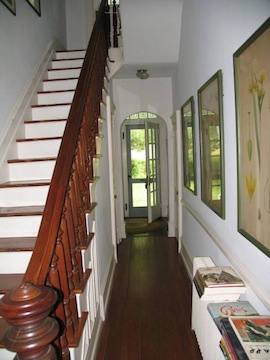 As we explored up the stairs to the second floor...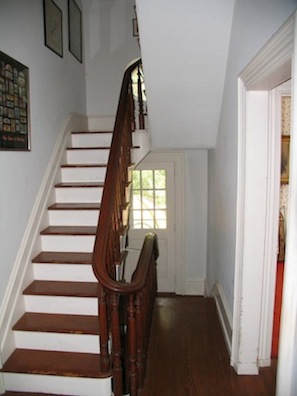 ...we should have immediately run back down and out the front door. Funny how with hindsight everything is crystal clear!
Well, as you know, we didn't run and have tackled this challenge head on for 5 years now. This current project has see a lot of work over the years. From the chases that were cut in the wall...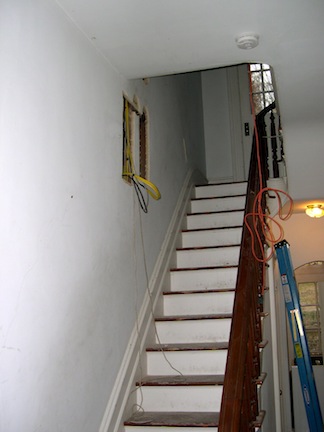 ...to run new electrical, cable, and phone lines...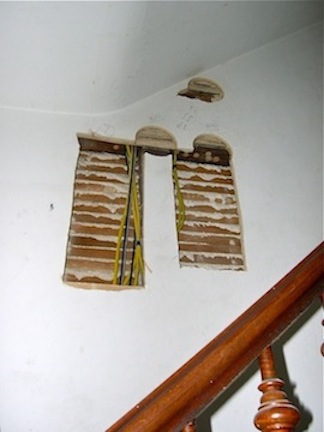 ...to the plastering and sanding of late...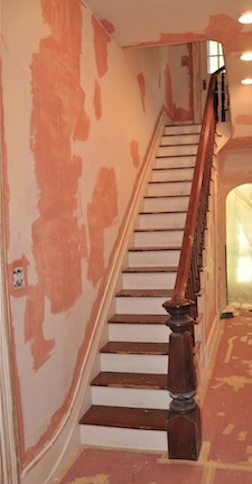 ...this project is now finished!
While we were in Koreal, Jeff the Floor Guy was hard at work sanding and refinishing hallways...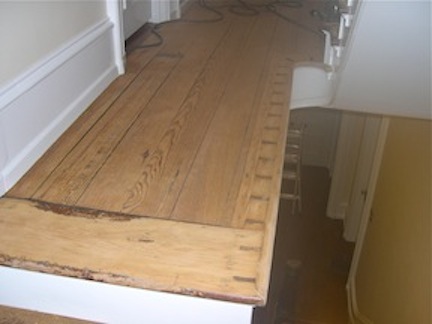 ...and stair treads from the third floor to the first.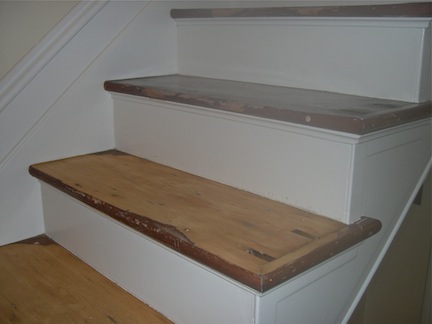 It was a treat to come home to newly refinished floors!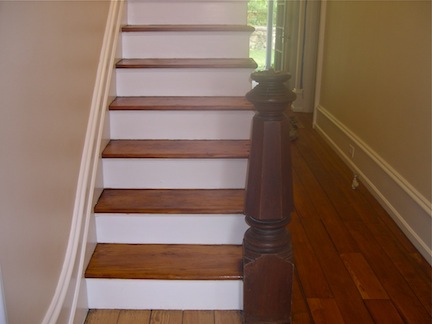 But the work wasn't finished just yet. The following week, the banister and balusters were installed. First, the newly refinished floors were protected and one by one the pieces of this huge puzzle were brought in.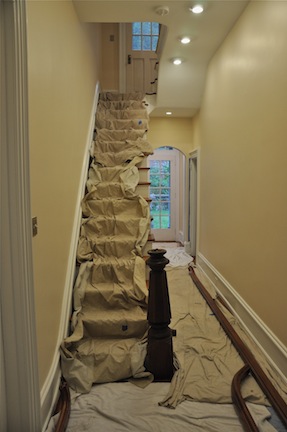 Next, the balusters were fit into place, one after the other...
...all the way up...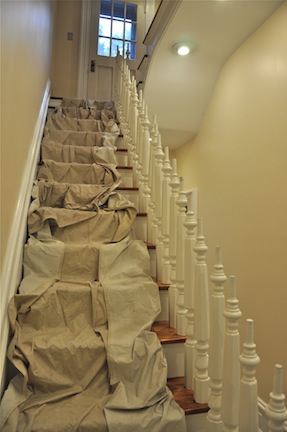 ...to the third floor...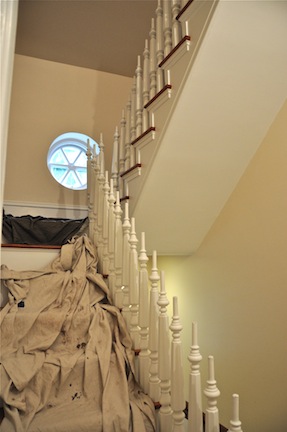 ...and then the banister was nudged carefully into place.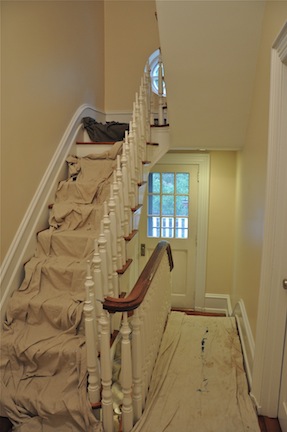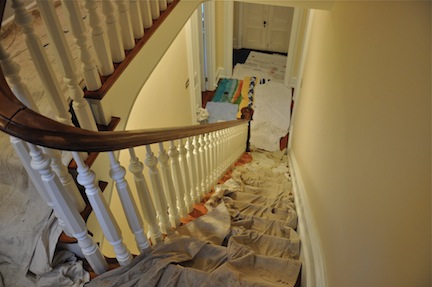 The newel post was refinished in place and a final coat of polyurethane was applied to banister.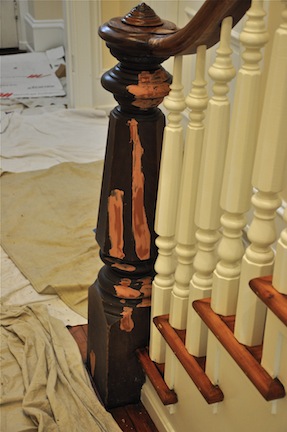 We are thrilled with the end result! It was a tough decision to paint the balusters white to match the woodwork, but are now convinced that it was the right decision. The halls can be a bit dark and this was just the thing to brighten the space. It looks updated and refreshed.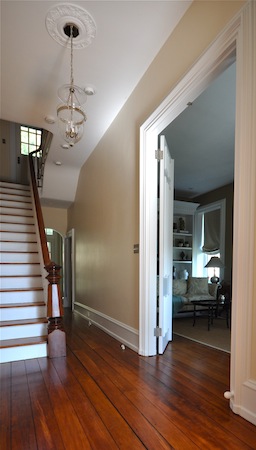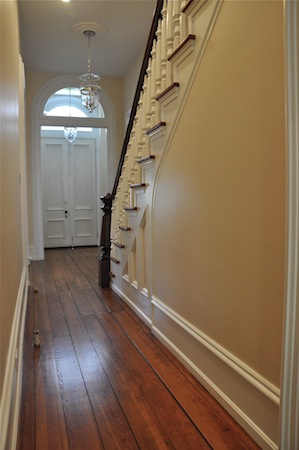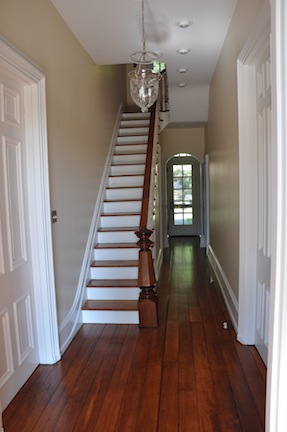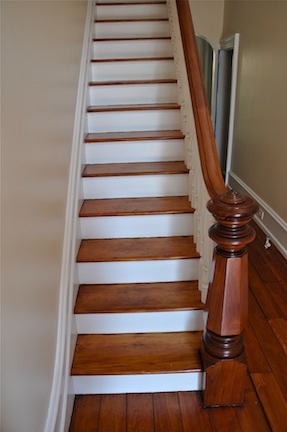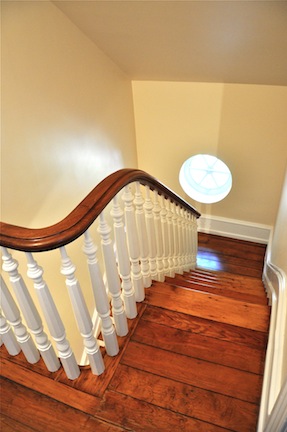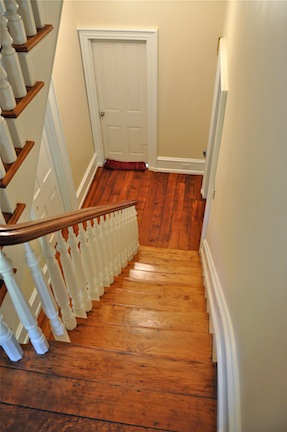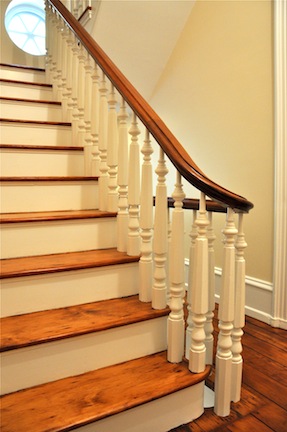 There's still more work to do--nothing ever seems to be truly finished! The doors to the foyer, closet, and basement have to be sanded and painted--this will be a winter project. The first priority though will be painting and reinstalling the radiator in the hallway--the weather is cooling quickly and we'll have to turn on the heat soon!
The scope of this project seemed overwhelming at times and this picture from the third floor looking all the way down gives a little idea of the number of steps and obstacles to finish it properly.