It wasn't that long ago that it looked like a nuclear winter around here.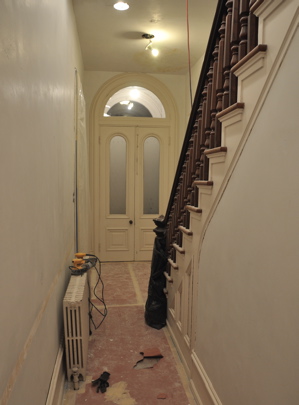 Countless hours of plastering and sanding were greeted with many more hours of priming and painting, but now,
finally
, it's starting to feel like a home and not a perpetual work in progress!
We were on a self-imposed deadline to move this project to the "done" column before the end of September so Jeff,
The Floor Guy
, could come in and work his magic and we could really be
done
! Then, Brett won the LG "Life Tastes Good" cooking contest and it bumped up our finish date since we leave for Seoul soon for the global competition. (And, then there are those pesky jobs that get in the way of any possible momentum!)
So, after months and months of work, we met the deadline and are thrilled with the results. (Note to self: Several doors still need to be painted!)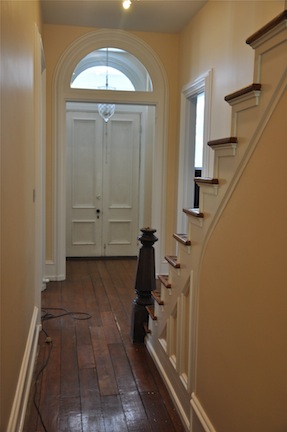 Walls and woodwork painted, it's looking fresh and rejuvenated!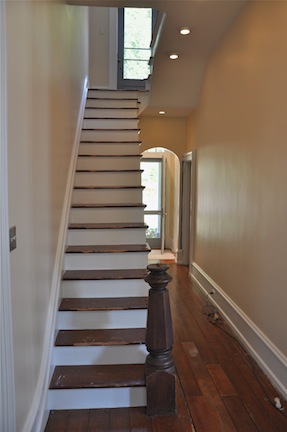 Details emerged that we didn't even realize were there.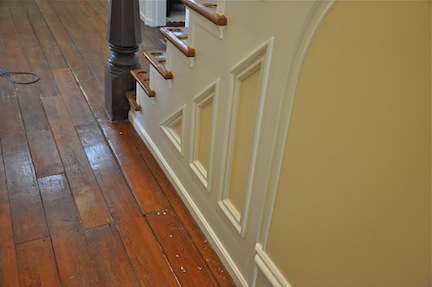 And finally, new lighting...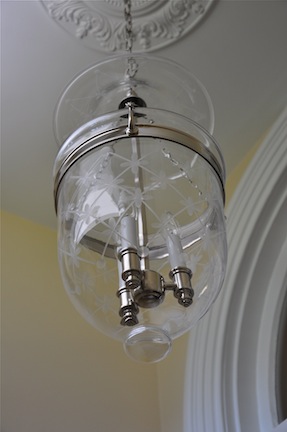 ...that was purchased years ago was hung!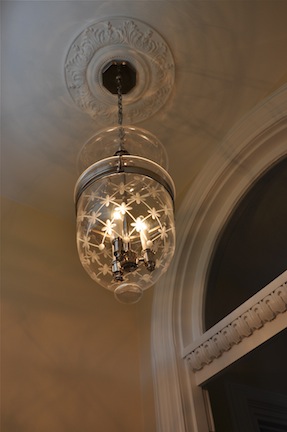 This light in the foyer will be matched by the same on in the first- and second-floor halls. We're holding off on hanging those until the banister and spindles are reinstalled at the beginning of October.
We're already looking forward to coming home to the newly refinished floors after our trip to South Korea!