This weekend, I had the opportunity to participate in the
Aetna Healthy Food Fight Contest
. From the qualifying submissions, 48 recipes were chosen for the Philadelphia region based on nutritional value as determined by the Culinary Institute of America for 50% of the score. For the remaining 50%--
15% for presentation and 35% for taste
--there were 8 rounds of 6 over 2 days of competition and 1 winner will advance to the finals--results this week!
The event was part of the Kennett Square Mushroom Festival in the beautiful village of Kennett Square. Rich informed me that the Revolutionary War took place around these parts and I sort of felt like I was taking part in my own little battle!
The event was "rain or shine" and I wasn't about to let a little rain keep me away! Besides, each work station was covered!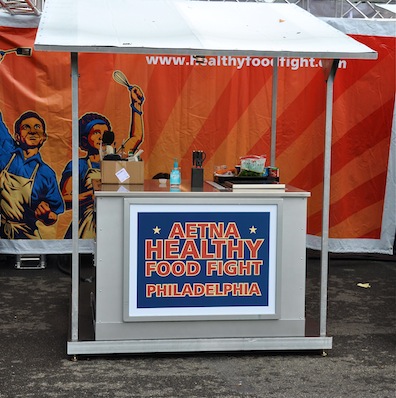 Each work station was shiny and new--I loved the oven and tried to think of way to take it home with me!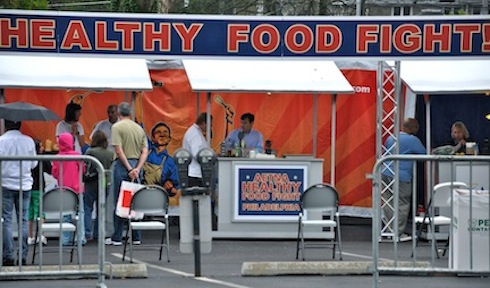 When the clock started, it was time to start chopping! When I submitted my recipe, I didn't realize that the contest would be held in conjunction with the Mushroom Festival but I hope I got a few points for that!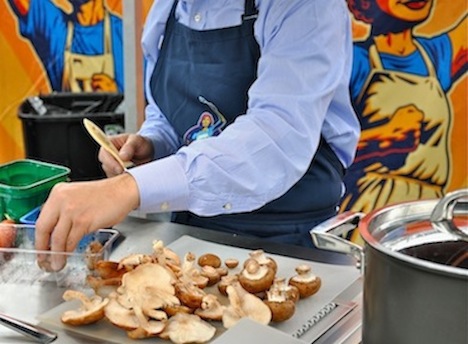 With things roasting in the oven, I had time to chat with Chef Rudy of the Culinary Institute of America. Very nice man and interested in all aspects of the recipe.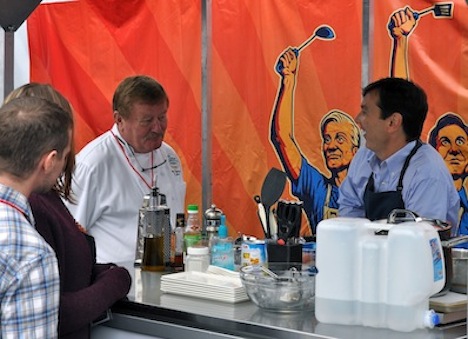 It was raining on and off, but that didn't deter the Chef Rudy from stopping by to chat.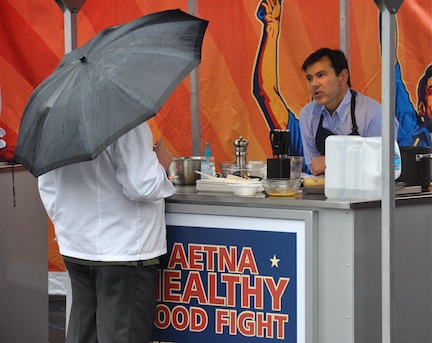 While the judges were anxiously waiting to sample our creations...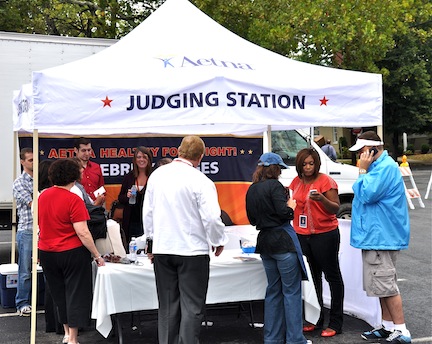 ...I was starting to plate my dishes for them.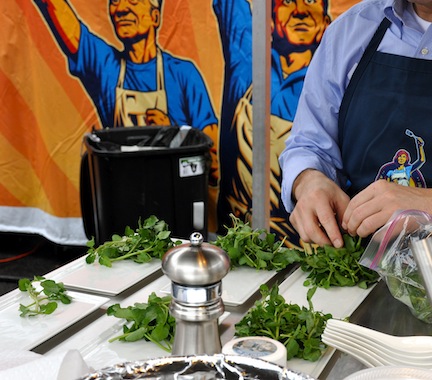 ...then it was time to present my "Asian Marketplace Salad" for judging! I kept thinking: Don't trip!!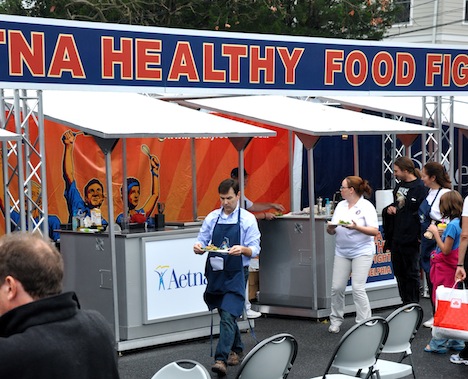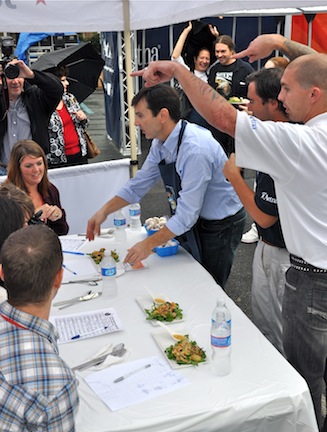 Time to answer a few questions!
Sunny...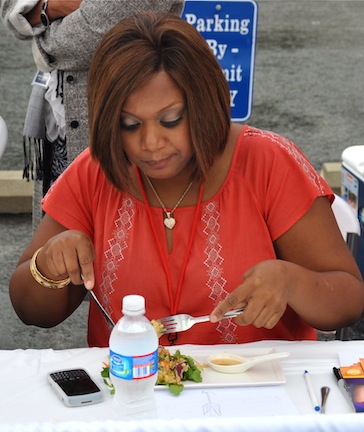 ...and Chef Rudy...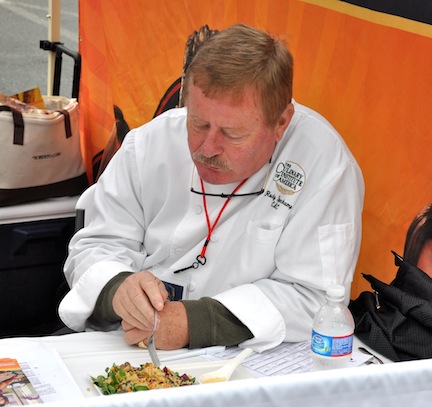 ...both seemed to like my dish.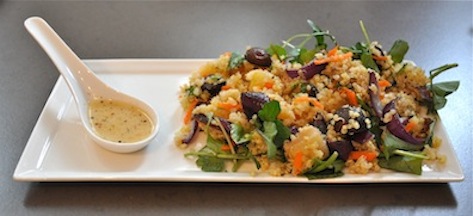 The scores will be tallied and winners notified this week! Win or lose, it was a lot of fun--and with each of these contests I learn something new, gain more confidence, and become a better cook (and competitor!) And, I have the opportunity to meet some very interesting characters, like Sunny Anderson! She was amazingly sweet, engaging, and FUN! And, the CIA's Chef Rudy--full of interesting information and his love for food was apparent!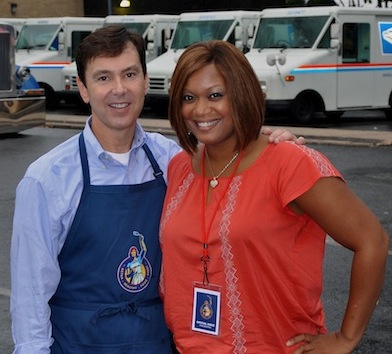 There will be 10 regional finalists who will compete for the grand prize in Los Angeles in November. The Challenge: Create a healthy Thanksgiving meal! Each finalist will be presented with identical baskets of ingredients and in the time allotted, will have to come up with a winning dish! The judges will be Bobby Flay, Cat Cora, Sara Moulton, and Sunny Anderson.
Should be fun--good luck to all those who make it!