It's been a long time coming but the stairway/hall project is winding down. There's still lots of woodwork to paint, but the light at the end of the tunnel is shining brighter.
The woodwork and walls now smooth, it was time to prime!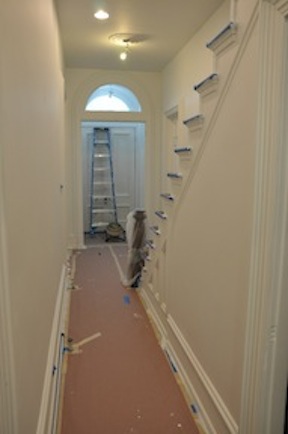 Everything--woodwork, walls, and ceiling--received 2 coats. That was
A LOT
of paint!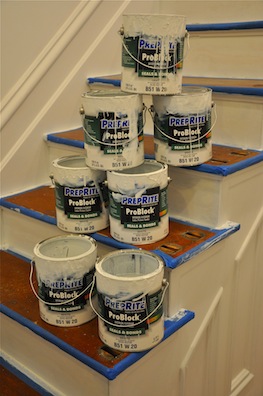 The ceilings were painted with two coats of Sherwin-Williams "Extra White" ceiling paint.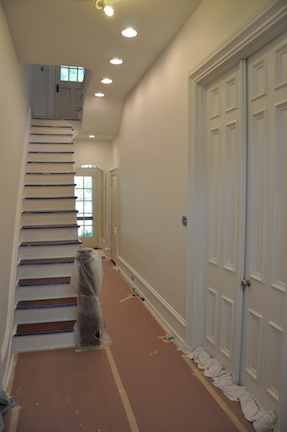 Next, it was time to tape off the woodwork so wall color could be applied.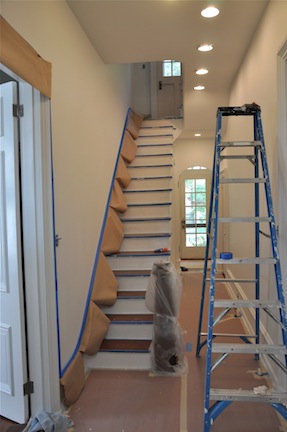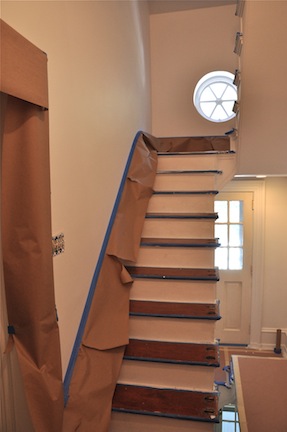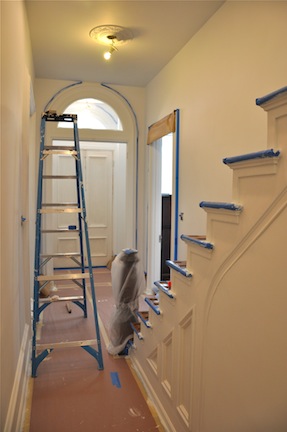 Finally, it was time to cut in some color!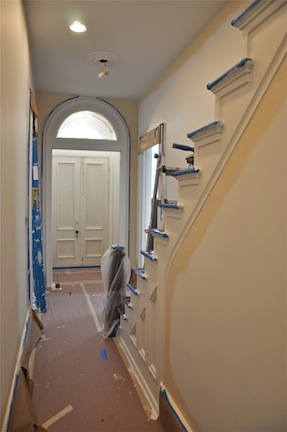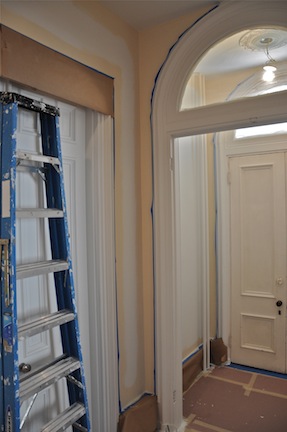 When we moved in, most of the walls were white so it was a difficult choice since there is
so much
wall space. In the end, we chose a color called "Horn" from Sherwin-Williams. It's a warm, creamy yellow.
It should work well with all of the white woodwork and the amber-colored hardwood floors. (The color may look a little distorted because of the rosin paper on the floor and the brown paper over the woodwork...)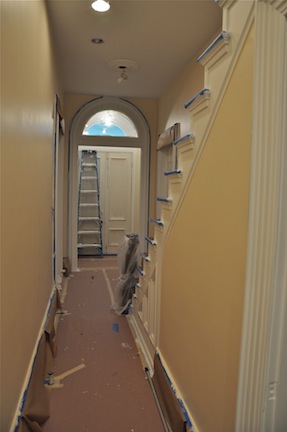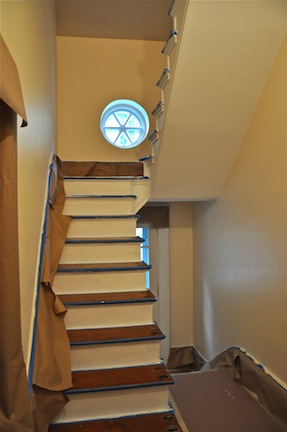 The buzzard that's been hanging out on barn roof has been waiting for one of us to expire. It's been 5
long
years and we never thought it would take us
this
long! But, we've said it once and we'll be saying it until we're done: "
we're making progress
!"
So back off Mr. Buzzard!