...well, not exactly heaven, but 37 steps to the third floor! The "heaven" part is that there's a light at the end of the tunnel and it's oh, so bright! Then, after this never-ending project is completed, we'll only have 2 more bathrooms and some exterior work to finish...
With most of the wall prep completed, it was time to move on to the staircase.
Day one, and Mark, the stair guy, carefully removed the balusters. While we're almost all of the work around here ourselves, some things you need to leave to the professionals!
Everything fits together like puzzle pieces. Craftsmanship like this rarely exists these days.
The balusters--roughly 100 total...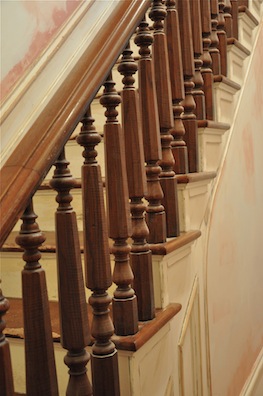 ...have chiseled notches on the bottoms...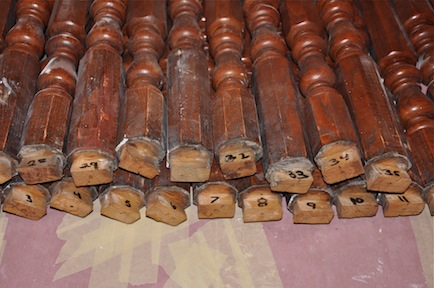 ...that fit into the risers like a glove.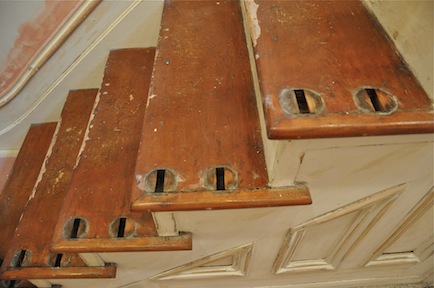 Next, the handrail was removed.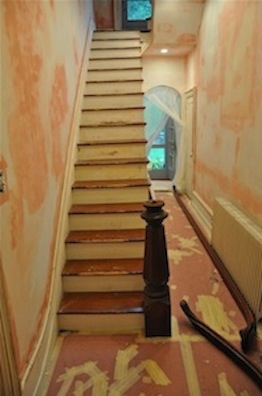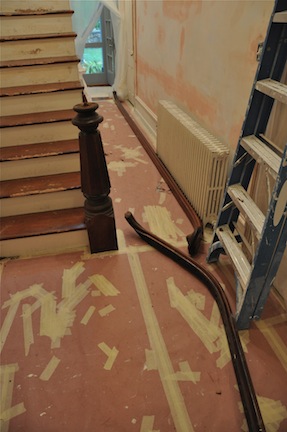 The newel post will be refinished in place after the floors and stairs are refinished. It is capped...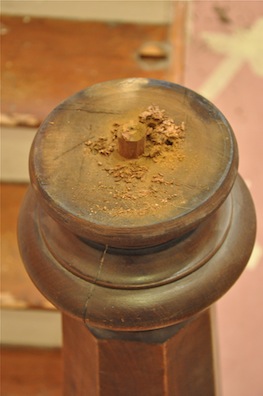 ...with a beautiful hand-carved rosette.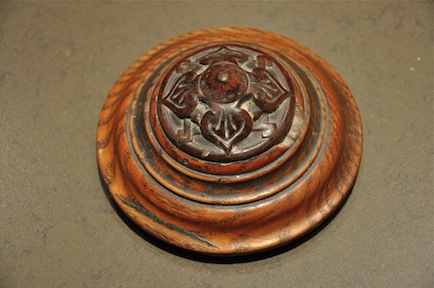 We always love when we discover messages or writing on things around here as we have renovated. Here, "Stony Creek" refers to our area and the mill. On another piece, there was a date written in pencil--October, 1875. Since the house was built in 1870, they must have been working at the same pace we are! 5 years later and we're still at it!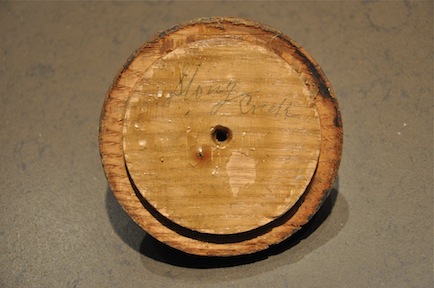 Jeff, the floor guy, is scheduled for August, 30 so we have our work cut out for us in the meantime!