The rose garden is now completed! Well, except for seven roses to be ordered and planted next spring. Since we got a late start with this project we couldn't find all of the roses we wanted. The upside is looking through catalogs this winter looking for the perfect ones!
The bare rooted roses that we mentioned in the last post are doing well and have responded favorably to the heat wave that we've been having.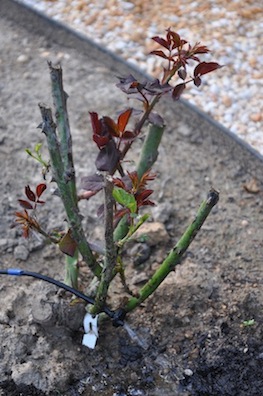 The edging for path through the rose garden was installed.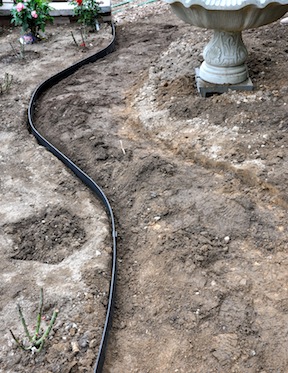 It's made from recycled milk cartons, making it environmentally friendly!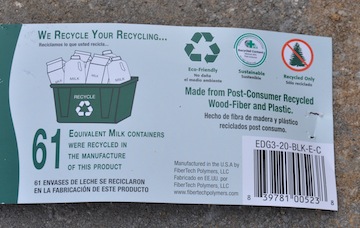 The installation was simple.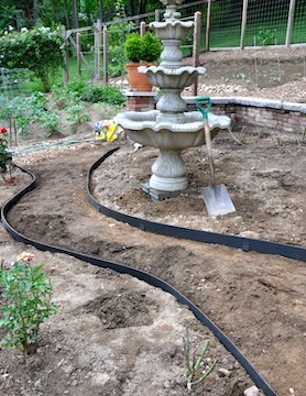 Landscape cloth went down as a weed barrier...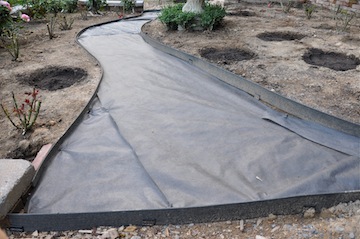 ...and gravel was spread for the walk.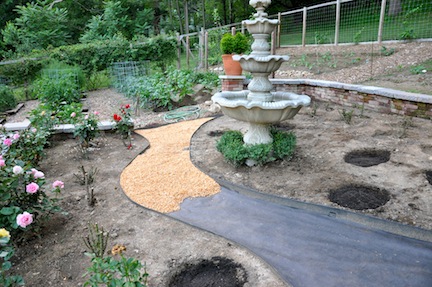 Next, drip irrigation was installed to keep the plants well-watered and happy.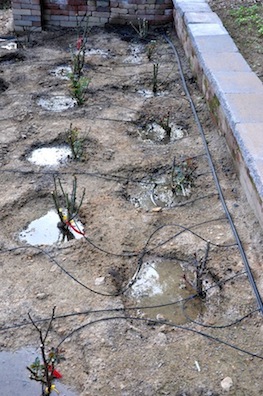 The finished project is a welcomed addition to our garden!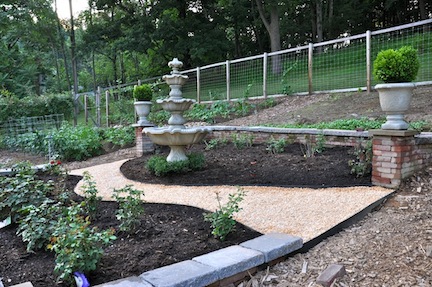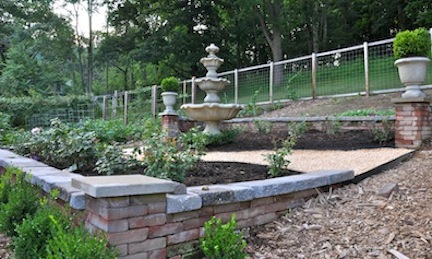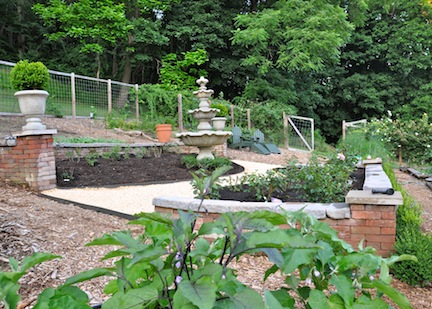 The rest of the garden is doing quite well this year too. The eggplants are blooming and...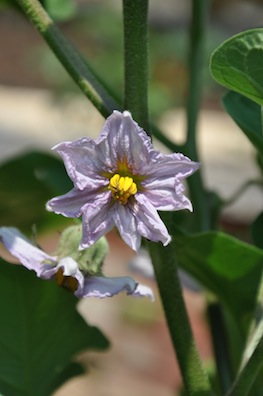 ...we should have some eggplants to eat soon! This one is "Ichiban" an Asian variety.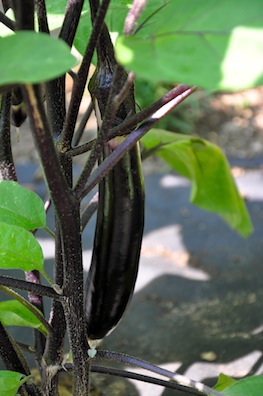 Tomatoes are in full growth mode...
...and hopefully we'll be enjoying some soon!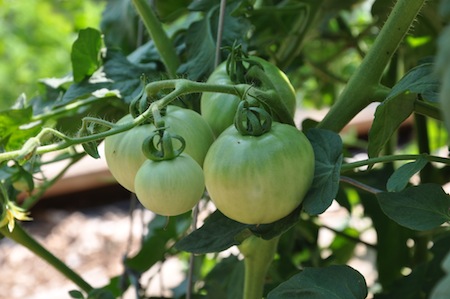 The potatoes are blooming, which means some fresh ones will soon be ready!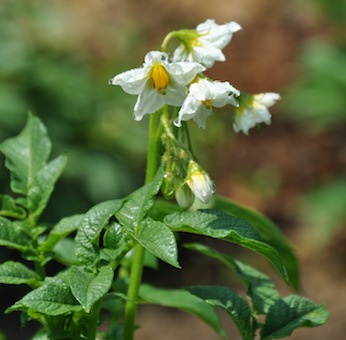 The hot weather has taken it's toll on the cilantro and it went to seed very quickly...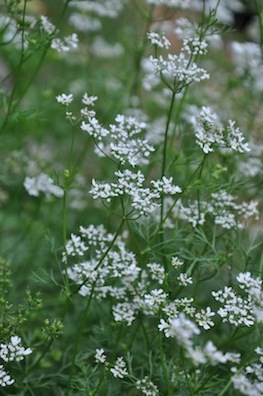 ...but, the upside is that we'll have a lot of seeds for next year--or maybe even for the fall.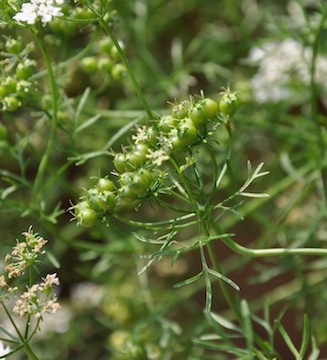 The onions have grown really well this year and are just starting to swell.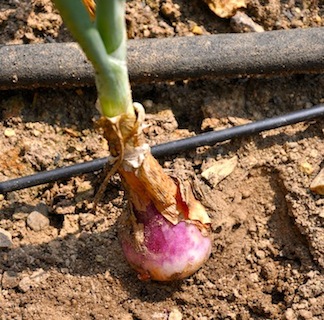 We've already enjoyed some this spring and are looking forward to a bumper crop!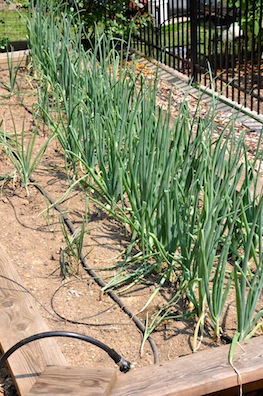 Green beans and squash are happy in the upper part of the garden.
What's a green bean's best friend? Dill, of course!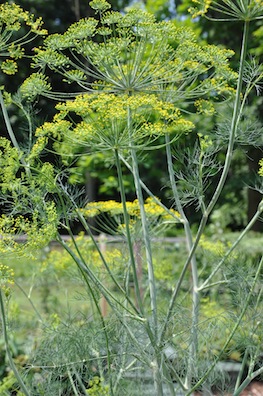 "Dilly Beans" are just around the corner!
These are the "thinnings" from the carrot row. These babies were sweet and delicious!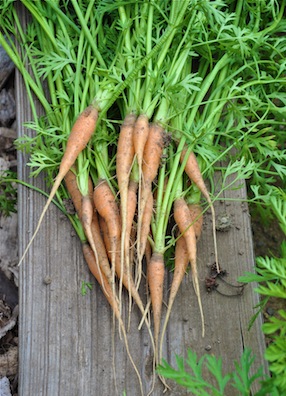 And beets! Golden and Bull's Blood--tender and delicious!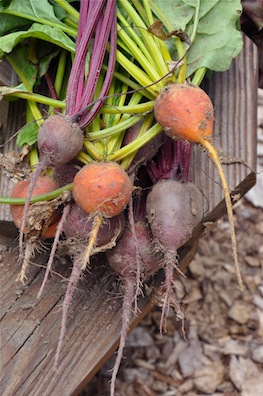 Raspberries are starting to ripen which will be a nice replacement for the strawberries, which are now, unfortunately, out of season.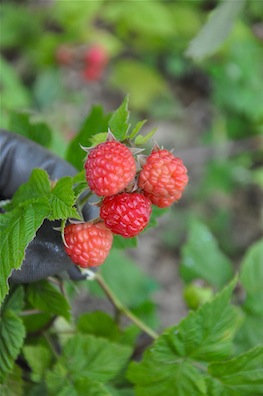 The real star of the garden so far this year has been the garlic!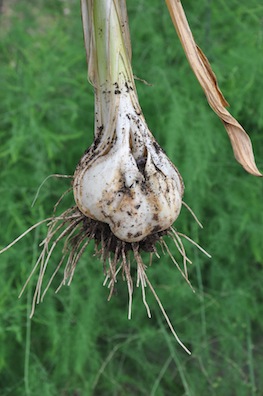 Planted last Fall, they grew and grew in the richly composted soil.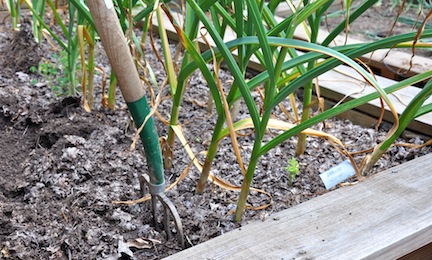 First, the soil is loosened to make them easier to pull.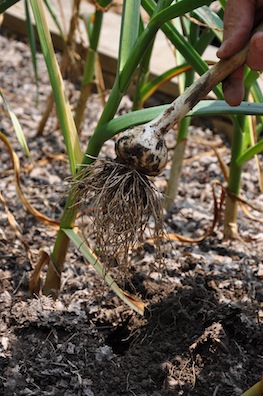 The entire bed was harvested and will dry and cure for the next several days before storing for later use.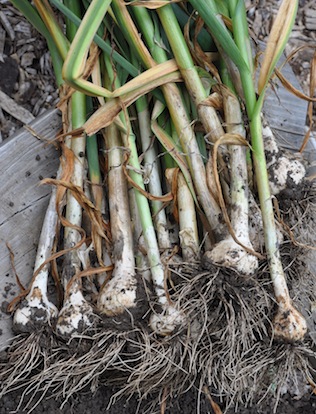 Happy farmers, yes we are!