We have been planning for some time to install a rose garden in the center of the garden. The climbing roses around the garden...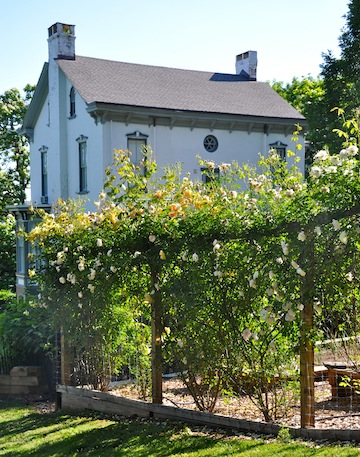 ...have done exceptionally well and our hopes are that a more formal rose garden will perform well too.
Initially, we were also going to include a water garden, but have decided against it since, for certain, it would only encourage more unwanted wildlife to the area. You can see it here in the layout of the garden.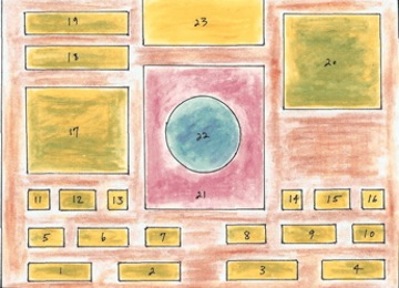 Since we have decided against installing the water garden, the time line was bumped up and we've been working furiously to finish it so the roses will have the remainder of the season to establish themselves.
We'll still get our water feature though!
...it all started with a trip to Italy...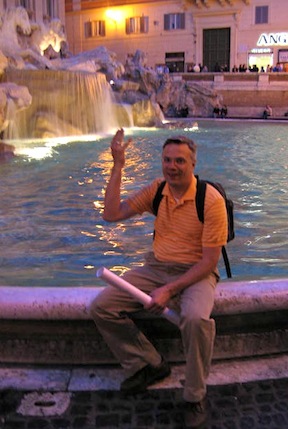 ...and throwing those darn coins into the Trevi Fountain!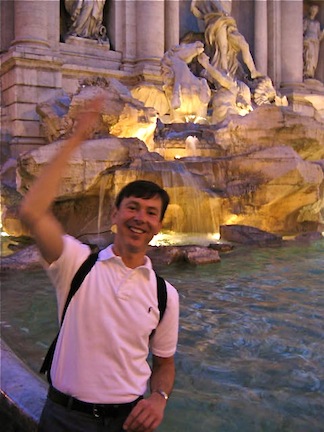 Seriously, there was a "Going Out of Business" sale and our former real estate agent twisted our arms and insisted we buy one for the new home. That was 5 years ago and it has been sitting in the garden shed. Until now...
First, we dug a deep hole...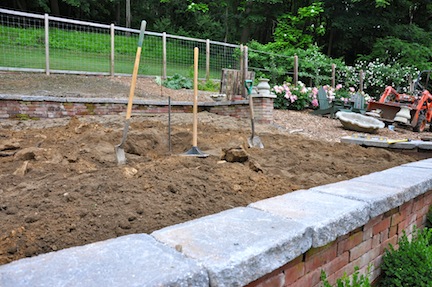 ...and created a base on which the fountain will sit.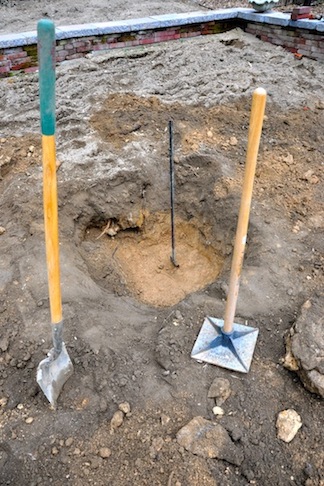 Next, concrete blocks go in ensuring the base of the fountain is level.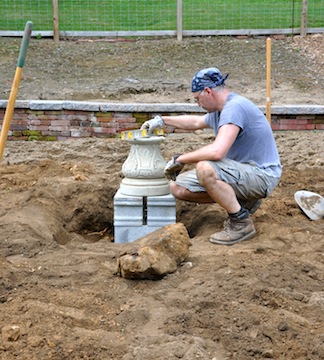 Once that was accomplished, the fountain was assembled.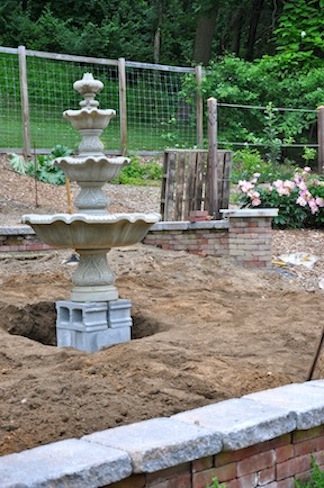 These pictures make it look "Oh, So Easy" but the thing was heavy! Much heavier than it seemed 5 years ago!
The next step was to install the electrical.
Some of the work was done two years ago in anticipation of finishing this project.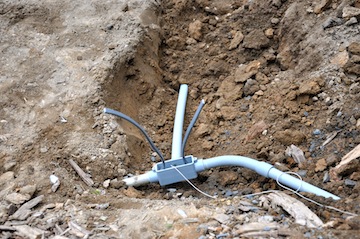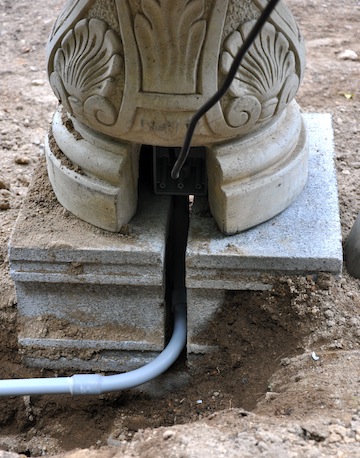 With that accomplished, it was time to amend the soil. Compost, sand, and peat for good drainage and moisture retention, were added and tilled in.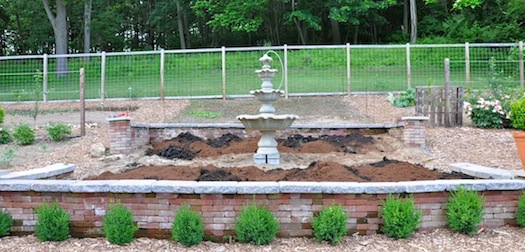 A few roses were purchased at local garden centers, but a majority arrived bare root.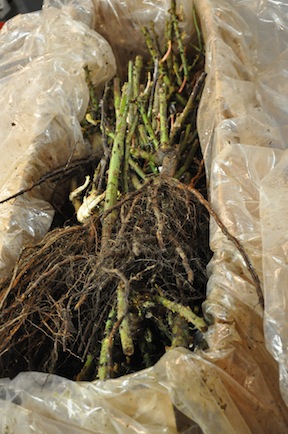 Most were excellent quality with strong root systems and were tagged for easy identification. Hopefully, they'll all survive since we're planting this late in the season!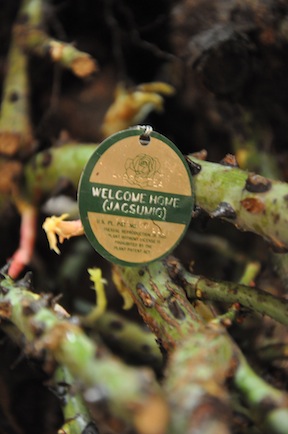 Before planting, the roots had to be soaked in water for 24 hours.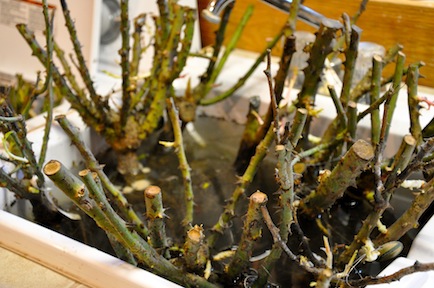 We had so many that we even had to fill the basement washing machine with water!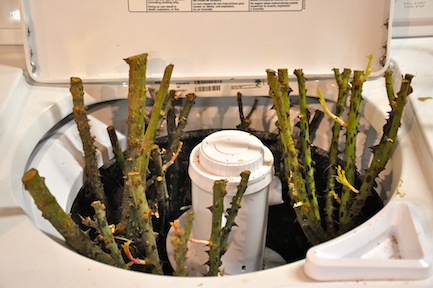 After they soaked, holes were dug deep and they were planted. Now, the waiting begins for them to break dormancy and grow!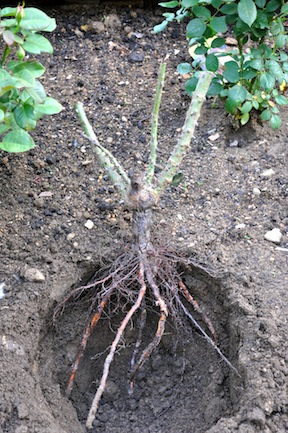 So now some roses are in and the fountain up running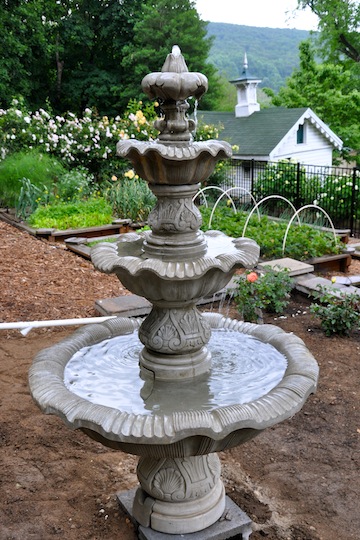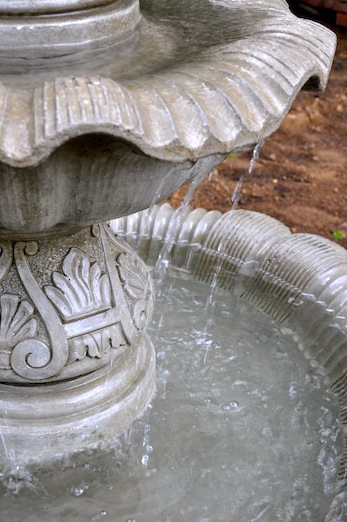 But now it's time for the ugly reality of the indoor projects!
The sanding continues! Colored line chalk is mixed with the plaster so you can determine easily what needs to be sanded next.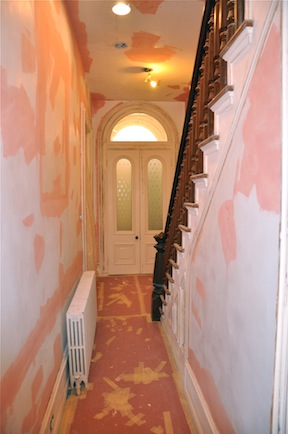 When we moved in, most of the walls in the house were white. I think we might just have to leave it like this for a while! What do you think?!? We'll call it "Picasso Inspired" design!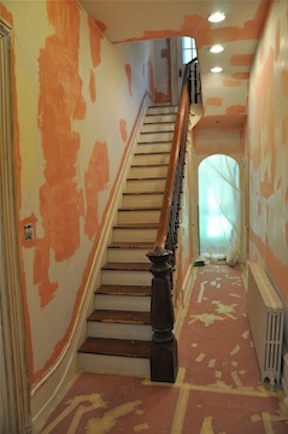 Espalier update: The apple trees are doing great!