It's the most wonderful time of the year!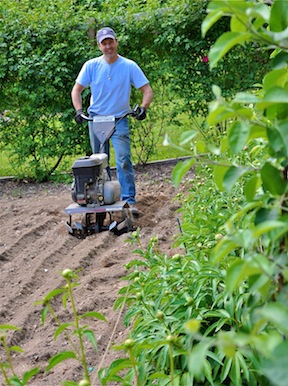 The garden is full of life and armed with a camera, we've tried to capture some images that have inspired us to return back to great
indoors
to demo, sand, plaster--you name it--so we can eventually spend more time in the garden after the renovation is completed.
It's still strawberry time here!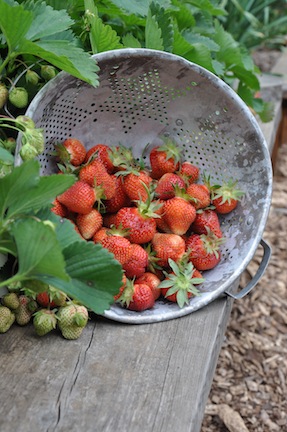 We've made jam...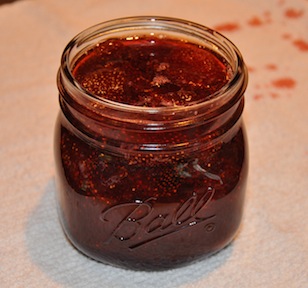 ...chocolate covered strawberries...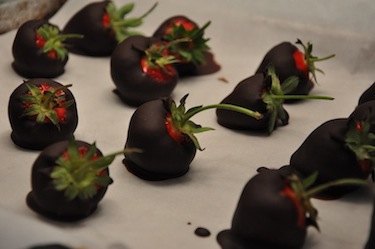 ...and have even used the dehydrator! The dehydrator concentrates the flavors of spring into little ruby gems to be enjoyed at a later time. First they are sliced and placed on perforated mats...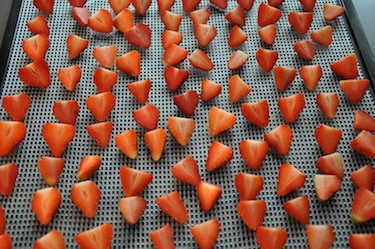 ...then placed in the dehydrator for about 10 hours.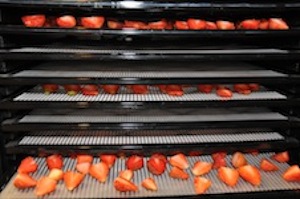 The low heat slowly removes most of the moisture, concentrating the flavor.
Soon, we should have blueberries too!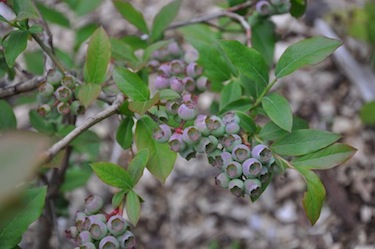 For the past two years, we've had to pluck the blossoms off to concentrate the growth and have been deprived of enjoying any fruit. This year, we're excited to be able to enjoy them!
They are just beginning to show some color as the plump. Hopefully, we'll get to eat them before the birds do!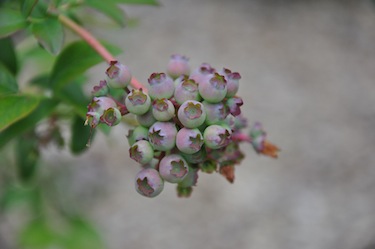 The peonies have put on an amazing display this year.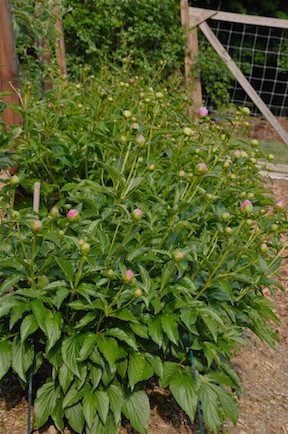 The buds grew fast and slowly began to swell and show color...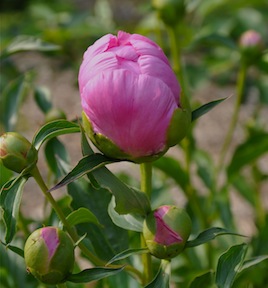 ...then, like magic...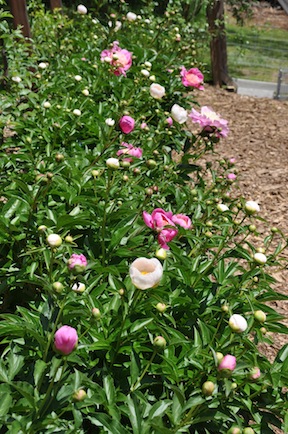 ...they slowly open fully...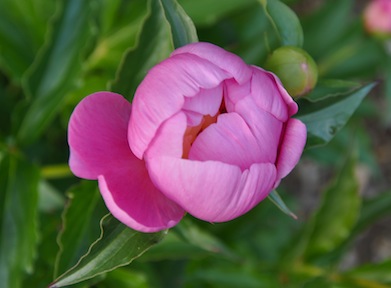 ...for an amazing display!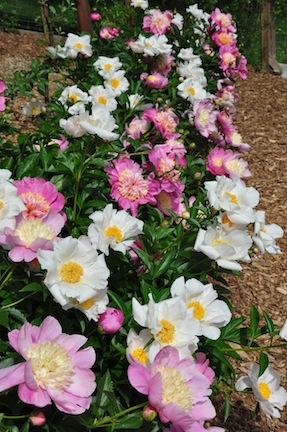 Many of the flowers are larger than a dinner plate!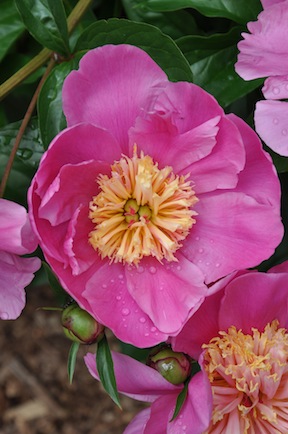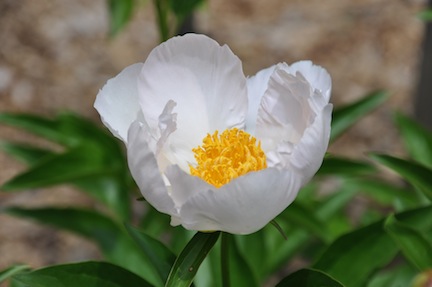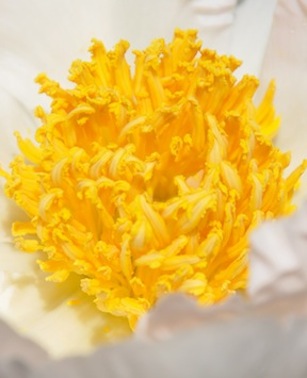 The colors in the garden are inspiring. From the ruby red of the strawberries to the chartreuse of the lettuces...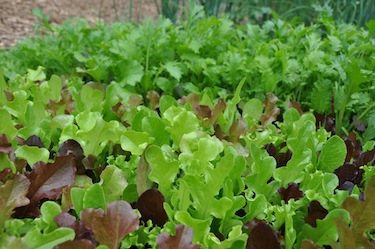 ...the colors are amazing!
Even the colors in something as simple and honest as a Cardinal's nest in the climbing roses is inspiring!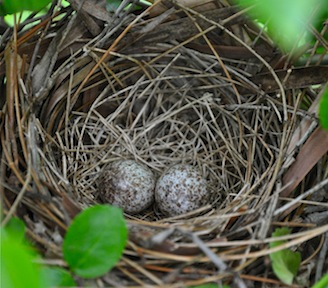 The perfect pale blue and brown speckled eggs are simple and amazing--nature always gets it right!
Here are a few more images: Hosta on a rainy day and climbing roses that cover the garden's fence--you might even spot a garlic just about to bloom. Textures, colors, tastes, smells--we love spring here at Kraemer House!