Two years ago, we won a renovation contest with Better Homes and Gardens magazine. We won for best bathroom renovation and it was featured in the September, 2008 issue of the magazine. It was a very gratifying win for us because the contest was open to both amateurs and professionals.
In that same contest, we also had a win in the "organization" category for the third floor craft room. That picture is on newsstands now in the June, 2010 issue! So, if you're waiting in line in some check-out line, give it a look!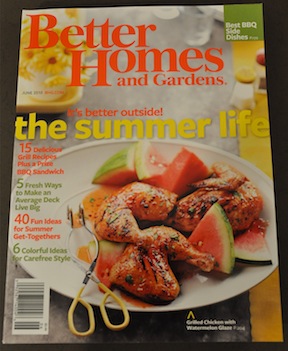 Here's a preview! It's featured on the "I Did It!" page--last full page!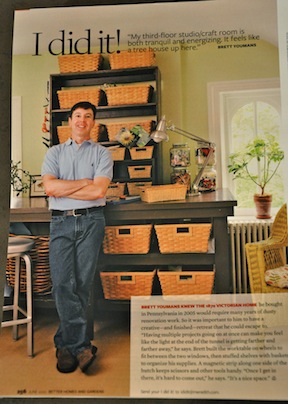 The folks at Better Homes and Gardens couldn't have been nicer and the experience was awesome!
When they were here for the photo shoot, I captured a few shots of the photographer Laura Moss (L) and stylist, Lauren Payne (R) at work.
The amount of work that goes into a photo shoot is amazing and it was a lot of fun to watch these professionals in action.