The garden is continuing to burst at the seams with growth, and it's a struggle to just keep up. It seems like only a few weeks ago everything was covered in snow, and now that spring is
finally
here, it's easy to see how fleeting time is.
While this is the year that we decided to pare down our garden planting a bit, by the looks of it, we didn't get the memo...
Onion sets have been planted.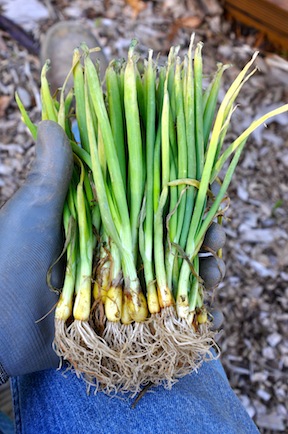 ...120 to be exact! Red, white and yellow.
Lined up like little soldiers...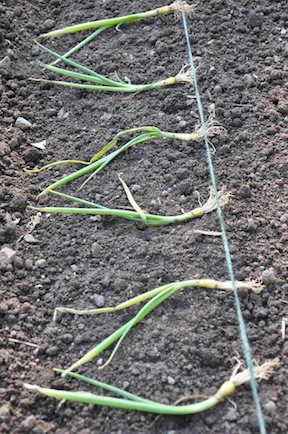 ...it's hard to believe that in a few short weeks, these scrawny little things...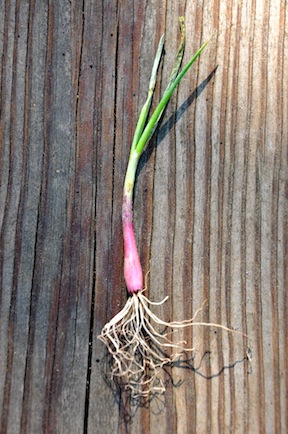 ...will be the size of baseballs!
Speaking of onions, the alliums are just starting to bloom around here and make for a beautiful show!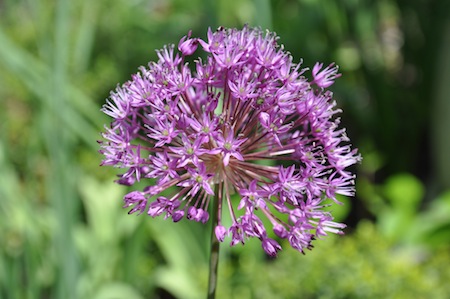 Only a true gardener can find beauty in the shriveled up goodness of a humble seed potato!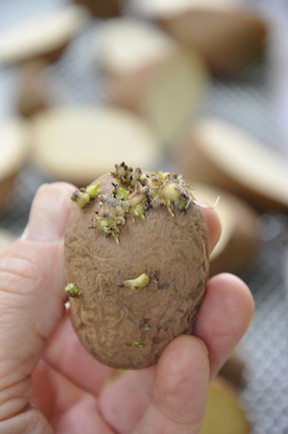 Looking like some science experiment gone bad...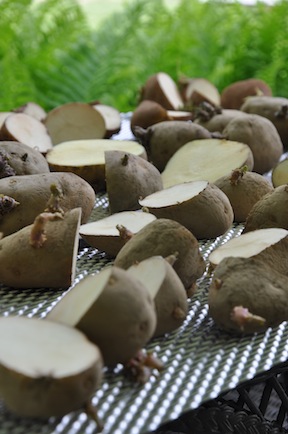 ...the eyes of these seed potatoes will hopefully bring in a nice harvest of Red Norland, Yukon Gold, and Atlantic potatoes.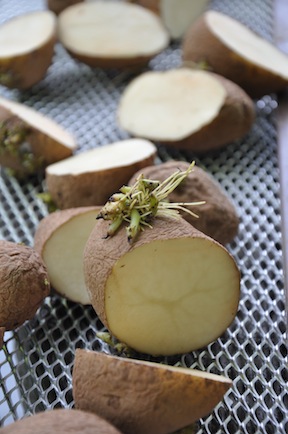 75 hills were planted--backache and all to prove it!
And speaking of backaches, it's not just limited to the vegetable garden! 500 bare rooted ivy plants arrived.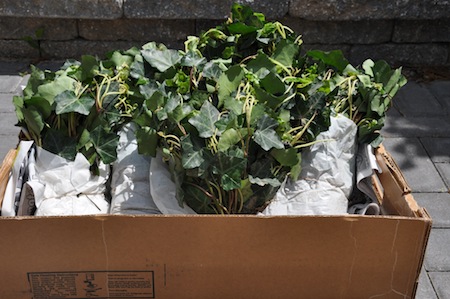 It's part of the landscape project and will help us reduce the need to apply fresh mulch to the flower beds every year. While the initial investment wasn't cheap, it'll pay for itself in a few years. They were ordered from a company called
Classy Groundcovers
. We got free shipping, paid no sales tax, and a simple Google search for a coupon code saved us 20%! Ordered on a Sunday, they arrived via UPS on Thursday. The customer service is outstanding and I'll definitely use them again! So, if you're in the need, give them a try!
ClassyGroundcovers.com
The plants we received were well rooted...
...and hopefully will grow quickly! Alas, 500 wasn't enough and 400 more are arriving
this
Thursday!