While the house is a wreck with the ongoing hallway project, we decided that it was a great time to finish gutting the second floor bathroom. A few years back, the third floor bathroom was gutted and when it's time, we'll work on renovating these two bathrooms simultaneously.
To help us with getting all that debris from the second floor down to the first floor so it could be hauled away, Rich built a chute.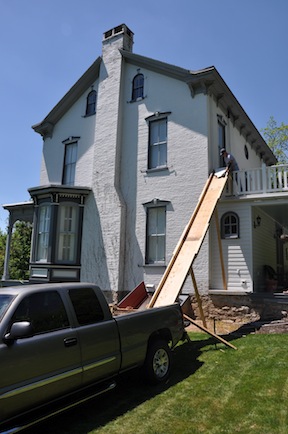 It worked great at getting all the mess...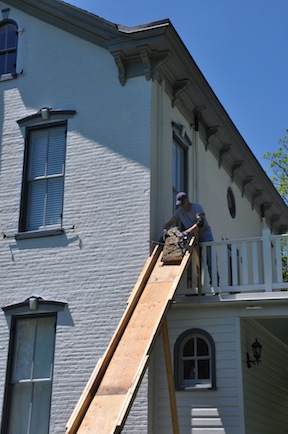 ...from point A to point B!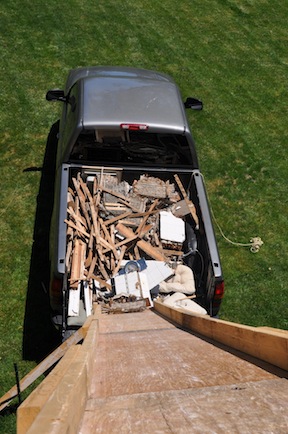 We had previously used it while
working on the master suite
.
We took it to a facility that specializes in construction and demolition debris. The employees there run an efficient operation: You drive in and the truck is weighed. Dump your stuff. Drive out and get weighed again. Pay through a bank-like teller tube, and you're off. About 30% of the bulk materials ends up recycled, which is 30% that doesn't end up in a landfill. Reduce, Reuse, recycle...
Who knows what this mess will be turned into or where it will end up but, in the end, we hauled away 4 truck loads totaling almost 3 tons! And Rich still had the energy to play on his sliding board!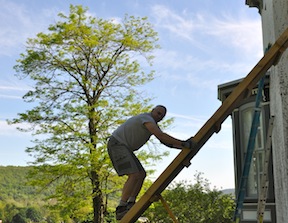 The most difficult parts of this project were navigating through the thick mortar bed of the tile floor...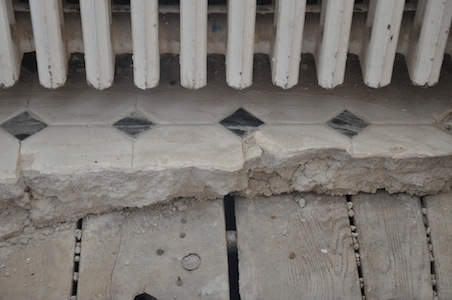 ...and, breaking the cast iron tub into two manageable pieces!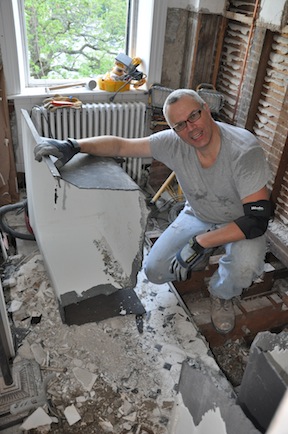 The tub was a Kohler, manufactured 7-20-44.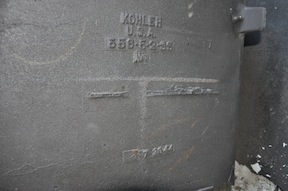 There was a major renovation in 1944, so the date makes perfect sense.
Now, the bathroom is free from the past and ready for the future. It doesn't look like much at the moment, but give us some time and we'll work some magic on this space!