Several years ago when we first moved into Kraemer House, the former owner was gracious enough to give us an ink drawing of the house. The detail is amazing.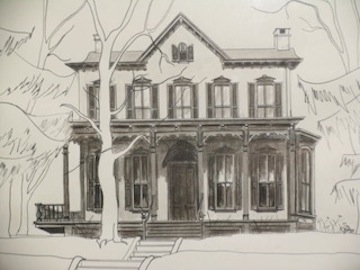 Last week, with a knock on the door and something framed in hand, our neighbor at the bottom of our hill who has recently sold his home, presented us with this beautiful water color of our house.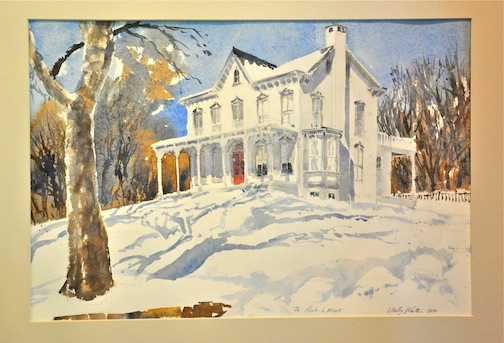 It is amazing and we were stunned. He's moving to France to enjoy his retirement and hopefully will be painting more beautiful pieces like this.
Both prints have a special place in our home.