We have several projects currently going on that will soon culminate in accomplishment of a few more items into the "finished" column--hopefully sooner than later!
In a previous post, we mentioned that work began on the stairwell and hallways from the 3rd floor down to the first.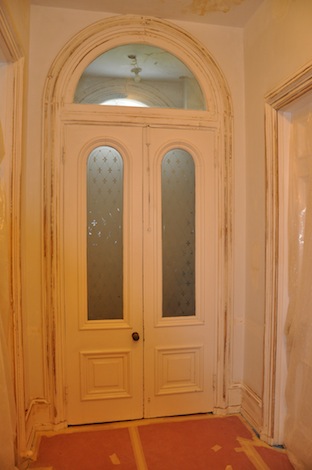 All painted surfaces have been sanded smoothly...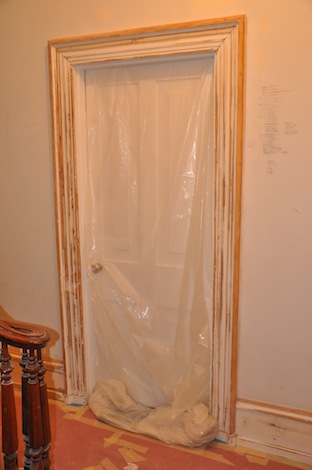 ...often, down to the bare wood.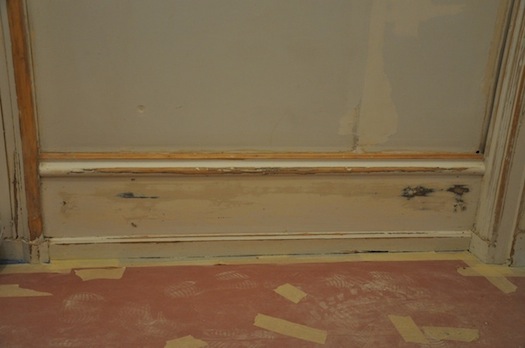 Plastering and patching is a huge part of this project as well. Holes have been cut in the walls...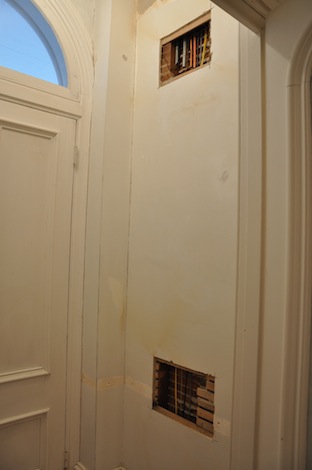 ...to run new water supply lines as part of the second and third floor bathroom renovations.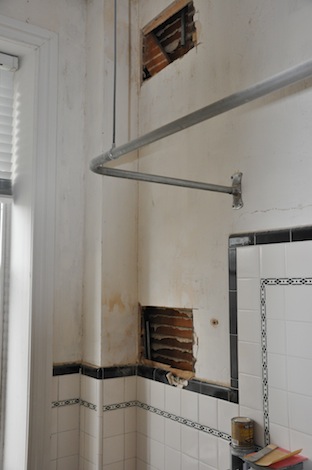 Several years ago, the third floor bathroom was gutted. Now, the second floor bathroom is being gutted as well.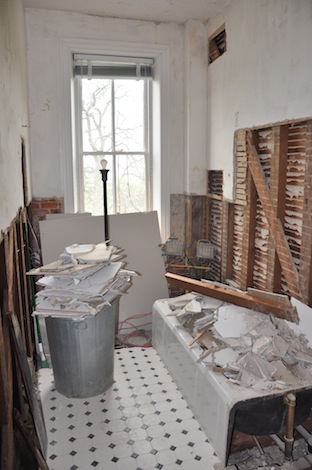 Several issues have slowed this down, not the least of which is the thick mortar bed...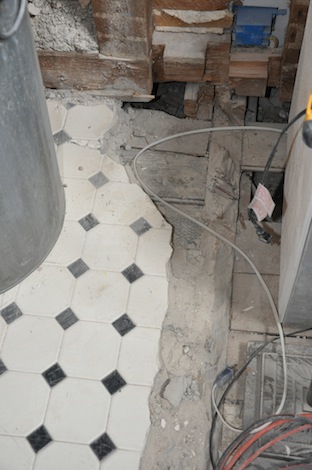 ...on which the tile floor sits. It is being chiseled away, slowly but surely. A free standing shower will one day be where the closet has stood for years--now you see it...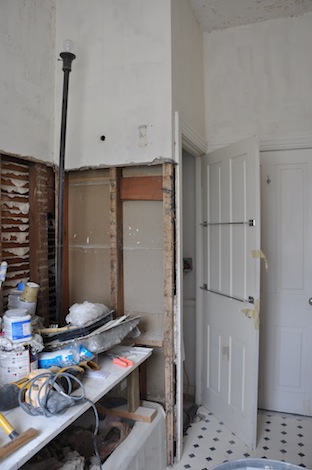 ...now, you don't!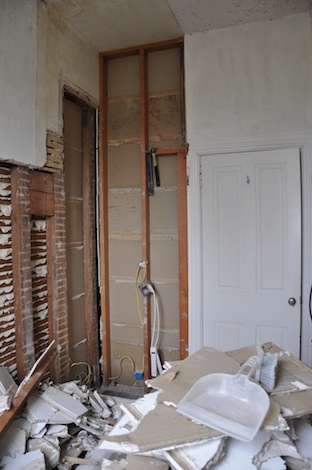 The bathtub will soon be gone, but for now it serves as as a receptacle for the mess!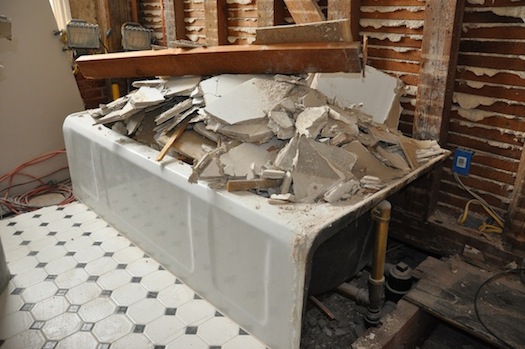 And speaking of tubs... It's amazing what you can purchase on the internet! We found the perfect claw-footed tub for the 3rd floor from
American Bath Factory
. It arrived in perfect shape--with freight included in the price!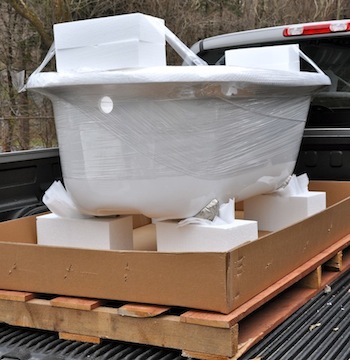 We long for the day when it's installed and ready for use!